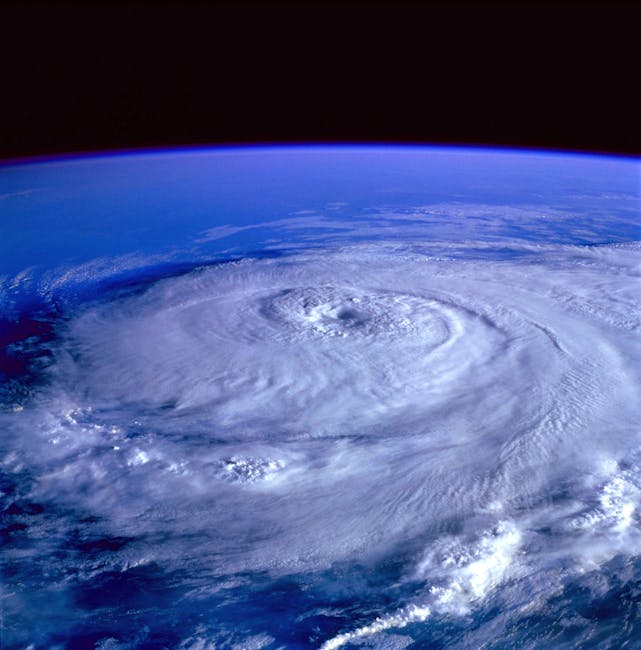 In light of the major hurricanes that recently did immense damage to Texas, islands in the Caribbean, and Florida, and also the earthquake in Mexico, it's time to talk about how to help in real tangible ways, and about a huge donation/giving snafu to avoid.
I stumbled upon this article the other day from CBS, and I can confirm that this is a real problem from personal experience. I did a lot of volunteering in college and happened to volunteer in areas of the east coast affected by Hurricane Sandy, so I've seen some of this firsthand, though not on the scale that the writer describes. TLDR: Charity can be very good, but not all charitable donations are helpful.
As the article explains,
"Generally after a disaster, people with loving intentions donate things that cannot be used in a disaster response, and in fact may actually be harmful," said Juanita Rilling, former director of the Center for International Disaster Information in Washington, D.C. "And they have no idea that they're doing it."
The article goes on to describe huge piles of clothing donations blocking airport runways during hurricane disaster relief – runways that were needed to land planes full of actual life-saving supplies. It talks about a huge influx of teddy bears-thousands-donated to Sandy Hook after the tragic shooting at the elementary school.
Chris Kelsey, who worked for Newtown at the time, said they had to get a warehouse to hold all the teddy bears….As Kelsey said, "I think a lot of the stuff that came into the warehouse was more for the people that sent it, than it was for the people in Newtown. At least, that's the way it felt at the end."
He makes an excellent point. After disaster strikes, there's a wonderful human urge to help and to feel like you've contributed in some real, tangible way. But we also have our own preconceived notions about what is helpful and what isn't, and they aren't always accurate.
I volunteered at a food pantry for a while and was one of the people who helped in the back room bagging groceries. We pretty much only dealt with food items, though occasionally we might get a donation of something like diapers. We were not, and never were intended, to be a clothing donation place.
Then the hurricane hit, and everyone wanted to lend a hand, and also a hand-me-down. This food pantry was completely inundated with clothing donations, I'm talking full trash bags piled to the ceiling, and we didn't have room for them, or the resources to sort, clean, and distribute them properly. We started giving them away as much as possible, shoving them at people who didn't want them or need them. I remember one week, because we had started giving away clothing donations, people who had come in for food assistance the week before came back with several boxes and bags of clothing donations. Thinking they were helping. That since we were giving away clothing, we must want more donations.
I thought this was a crazy problem to have. A food pantry inundated with the wrong type of donations, and lots of them. Then I read the aforementioned article about other hurricanes, which talks about people literally burning piles of donations because they were not the things people affected by the disaster actually needed, and these unwanted donations had rotted in a pile from not being handled in a timely, proper manner.
I told a co-worker this story and she was shocked. She said, why couldn't they just pass the clothes on to someone else? Surely some people affected by the disaster must need clothes.
I told her, not necessarily. Because, as I recall from the hurricane, all the other charities in the area were flooded with donations after the disaster too, and again, not necessarily the things that were needed, or that the particular charity was set up to handle.
All you have to do to avoid contributing to this problem is to listen to the charities you are donating to. If they give a list of items they need, stick to the list. If they ask for a monetary donation or otherwise indicate that they will take one, it is almost always far more helpful to make a monetary donation. I know a lot of people prefer controlling exactly what their money buys, while others may prefer the personal touch of picking out an item to donate, but by giving money to a charity you trust, you grant them the ability to make bulk purchases that help a larger number of people than the four cans you bought plus the 2 nearly expired ones you took out of your pantry.
In case you haven't seen it, the Adam Ruins Everything video on food drives is 100% accurate in my experience. Seriously, over 95% of what we gave out came from bulk purchases, not food drives. I've helped sort that stuff. A lot of what we got from said drives was expired, or just a weird item nobody eats. Rule of thumb: if you're not sure how to cook it, someone else might not be either. Don't donate that weird can of secret saucy surprise.
If you know of any charities that are doing good work to help the victims of these recent natural disasters, feel free to share in the comments!
Always donate responsibly.
Happy thinking!
Nancy