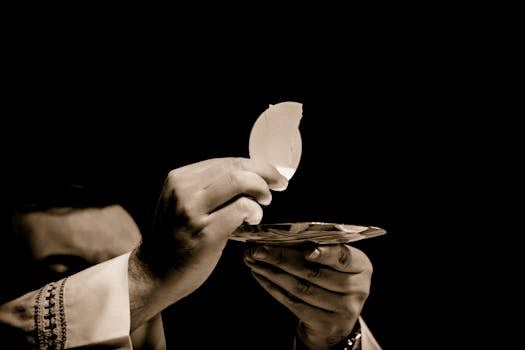 A friend of mine shared this article on Facebook in all seriousness, and I couldn't stop laughing at the headline alone. Here's the headline and a link to the article:
"Pope Emeritus Benedict reiterates call for priests to 'face East'
Yup, it says exactly what it sounds like it's saying. Benedict says, "In the liturgy's orientation to the East, we see that Christians, together with the Lord, want to progress toward the salvation of creation in its entirety." The article describes this step as an "ecumenical instrument." Basically, it's a way of unifying the [Christian] worship traditions of the East and West. This does not appear to be a mandatory command, but it is a serious recommendation from a man who is well respected by the Catholic community as a whole.
In Catholicism, the word ecumenical refers to efforts to promote unity between Christians of different Christian worship traditions, and does not include reaching out to non-Christians. However, I see a bit of tension in the ideas of this article–and this is what made me laugh. I can't help but think to myself, from the headline alone, "Seriously, in what religion does prayer orient towards a specific direction?" Sure, there are probably some Eastern Christian Churches that do this, but come on now, where have I heard this before? Yes, that's right. I'm talking about Islam.
As Catholics tend to do whenever they're suggesting a new tradition, they have to make it seem like it's just an old thing they used to always do, and they're just going back to their roots (here, they talk about the Latin rite, which yes, did have the priest facing away from the congregation).
But I don't think that's what's really going on in this situation. The question to ask is always why go back to the way things were? The Catholic church is very good at staying the same despite the many valid reasons there may be to change. I think, ultimately, it has to do with the way Catholics see themselves interacting with other religions, particularly Islam.
I see genuine tension right now as Catholics realize how quickly the Muslim world is growing. I think Catholic leaders are afraid of having people abandon their rigid religion for a more extreme, more rigid one. They're also afraid that their religion isn't growing fast enough to compete with others. They're dealing with the fact that the Muslim world is having more kids than the Christian world. Just google birth rates in Europe and North America and compare them to birth rates in the middle East:
Granted, these are from 2012, but seriously, there were more than 4 births per woman on average in Iraq while Italy, home of the ultra-conservative, anti-choice, anti-birth-control pope and cardinals and other old white men, has 1.4 births per woman. I suspect the anxiety over this is just all the more reason for Catholics to continue crusading against abortion and birth control-heck, even pulling out is a no-no in Catholicism. (I've probably shared this three or four times by now but Monty Python anybody?)
But maybe Benedict has managed to break the cycle of thinking about birth rates and babies. If that's the case–and I suspect it is–he's trying to give Catholics something in common with people from one of the largest religions in the world. It's symbolic and does nothing to address real-world issues facing the Muslim world like the Syrian refugee crisis and, you know, ISIS, but I mean, it's cute.
This is the best Catholicism has to offer, and to me, that's hilarious.
As always, feel free to leave a comment. All opinions are welcome. Just be respectful and think things through before posting.
Happy thinking!
Nancy